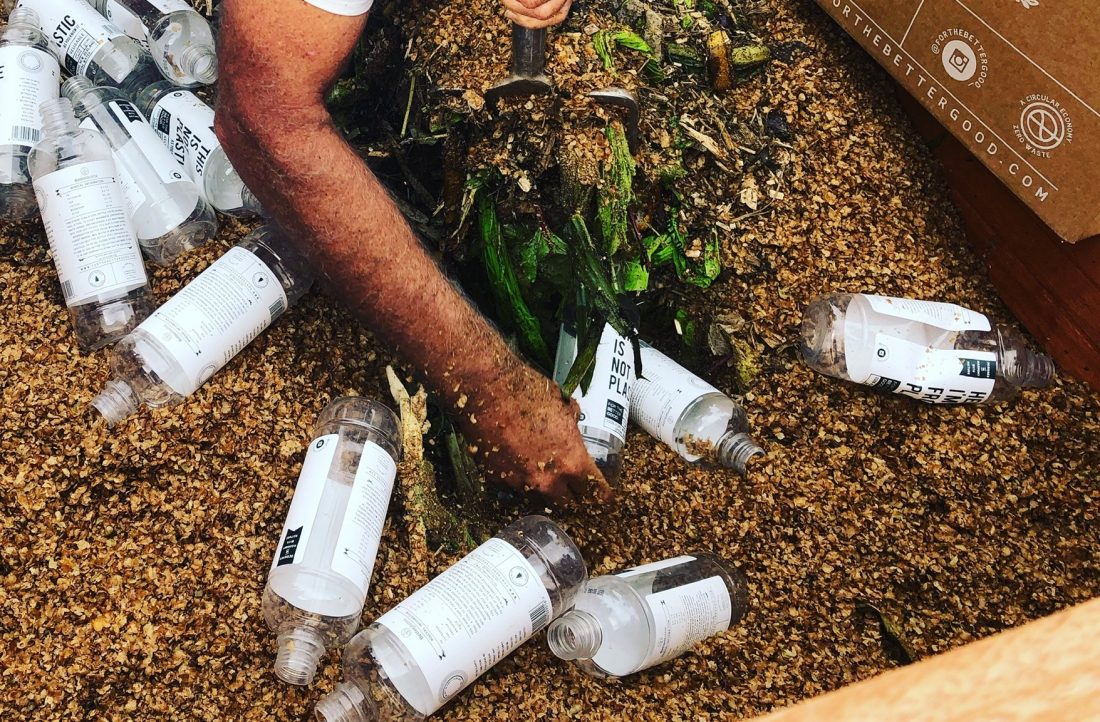 A solution to waste on Waiheke Island
A commercial composting facility is helping Waiheke's restaurants turn food waste into a resource.
Home Grown Waiheke Trust is trialling a system on Waiheke Island which they are co-funding with a waste minimisation grant from the Auckland Council. The pilot is currently processing food waste from 170 households, cafes, the local market and compostable packaging from local events.
The composting process uses the CarbonCycle Composting system which comprises of 6 x 1.5m3 boxes which interlock and are portable. A clever design modification allows for organic matter to be dragged (rather than lifted) between the boxes, increasing the ease of manual aeration by moving the contents from one box into the next.
HGWT successfully reach a temperature of 60 degrees within 48 hours and 80 degrees within 72 hours by carefully managing their inputs. They can maintain temperatures of between 60-80 degrees celcius for approximately 6-8 weeks by periodic turning (allowing all materials exposure to the hottest part of the pile).
HGWT estimate they have processed approximately 100,000 compostable cups (coffee cups, their C-PLA lids and PLA cold cups) during their trial and have experienced much success by shredding the PLA prior to adding it to the pile. HGWT recommend adoption of a compostable packaging standard to allow for easy identification of compostable packaging in the organic waste stream – they have a 0% contamination allowance. They have concern over the term biodegradable, as some non- compostable products are using this term, which is causing confusion for the public.
HGWT's composting pilot is a brilliant example of how a community can process their own food waste and compostable packaging waste with a relatively low-cost, low-tech system. A team of passionate individuals combined with a manual solution has led to a successful pilot on Waiheke Island with significant ecological, health, social and community advantages and resulting economic benefits.